BASIC INFO
Name: Yuuki Brownsmith
Alias: Blood Raider
Alliance: Drifter
Gender: Female
Age: 19
Sexual Orientation: Straight
Blood Type(Optional): AB
Family Members(Optional): None
APPEARANCE
Appearance: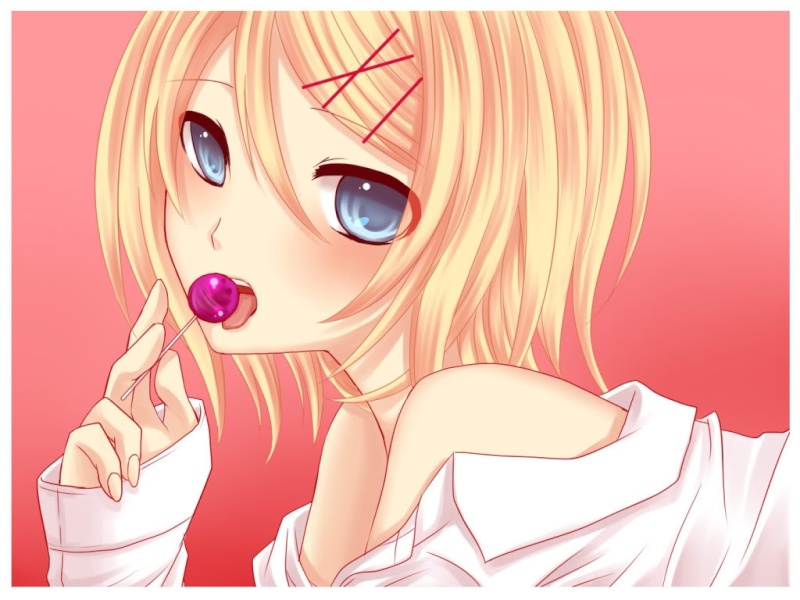 Height(optional): 5'1"
Weight(optional): 157.3 lbs
Body Type: Athletic
Extra: He has several set of pistols he uses when he does not use his PSI
PERSONA
Personality: She is arrogant, bossy, and rude. She will mutter cusses like they were normal words (they are to her) and ignore anyone who she deems is not worth her time.
Likes: chocolate, anime, manga, manhwa, mango, apple, banana, lemon, jerky
Dislikes: Rude individuals, sugar-coated candies, dramatically weird individuals.
Goals: She wants to become the strong Psychier who can use her power freely. She is also looking for a way to live normally.
Fears: A man who will get her someday

History:
Childhood:
Well… Yuuki's childhood is not one that of a good one. She lived in Los Angeles slums, finding food from dumpsters and trash cans. She, of course, thought that life was that. Nothing fancy, nothing good. She grew up, knowing the slums, and knowing how to survive in that kind of area. And then, when she was 9 years old, or somewhere around it, she found out that slum is not everything. There were other things and places out there other than slums and rotten hamburgers. So she ventured out, and then she was abducted a second after she saw the new world.
Experimentation:
The people that abducted Yuuki was a group of people who experimented on humans. Unlike the Grigori projects, they focused more on developing the human's physical attribute such as the five senses and more without dramatically changing them. Yuuki was dubbed the #154, the ninth of the 41st generation. The process was rough, painful and full of agony. The 9 year old must've died several times and over if it had not been for someone special there who was able to heal people back to life. He was a Psychier. But Yuuki didn't realize that until she grew up and gained of his own PSI.
The experimentation stretched for years and years. There was no salvation for her, no hope, and her physical attributes did not grow. Then, her PSI awakened after her assumed 15 death when she was 15 years old. The man came into the room like before and placed a hand on her forehead. He drew in his breath and she did too. He triggered something though, because her PSI began to expand and she used it to escape. She never saw the man who gave her the key to her power.
Running away:
For 4 years she ran away from her pursuers. They were relentless and tireless. They were merciless as well as cunning. She ran away though, whenever she can, and eventually she threw them off near New York in a fire "accident."
Now she is trying to find a foothold for a normal life. But she found a calling card in her pocket one day…